Welington Castillo, who was seemingly fitting quite well for the White Sox this season, is now done-zo until August as he must serve an 80-game suspension for (non-steroid) PED use.
Rick Hahn made the following statement Thursday morning addressing the league's decision: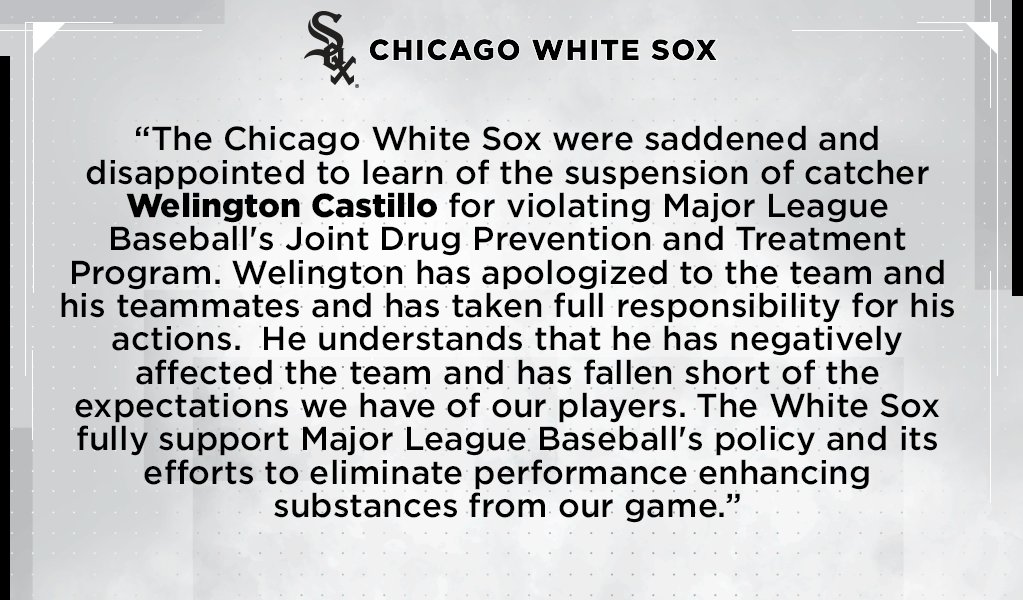 Prior to his suspension, Castillo was batting .267 with a OBP/SLG/OPS of .309/.466/774
Eh, pretty so-so season so far considering his primary role was to be a veteran placeholder for Zack Collins and to help develop our young pitching.
Beef's suspension is the second of its kind this season, as Seattle's Robinson Cano was also suspended recently for non-steroidal PED use.
I'm pissed. I mean, it's not like the White Sox weren't having enough roster problems to begin with. With Yoan Moncada just getting back from the DL, Nicky Delmonico just added to the DL, and Avi Garcia not expected to return until the end of June. Not to mention the tragic brain aneurysm that has Danny Farquhar sidelined for the season.
Not going to lie–morale is low for the White Sox. Little glimmers of hope like Reynaldo's electric 8.0 inning start last week is all the energy we are getting from the team this season. That's why this hurts even more.
What's next? Omar Narvaez (and his .180 batting average) is assumed to take the starting role as catcher. One would assume they would re-call Kevan Smith from AAA Charlotte, but he's currently on the DL in Charlotte. So, now what?
Well, the White Sox just made three roster moves: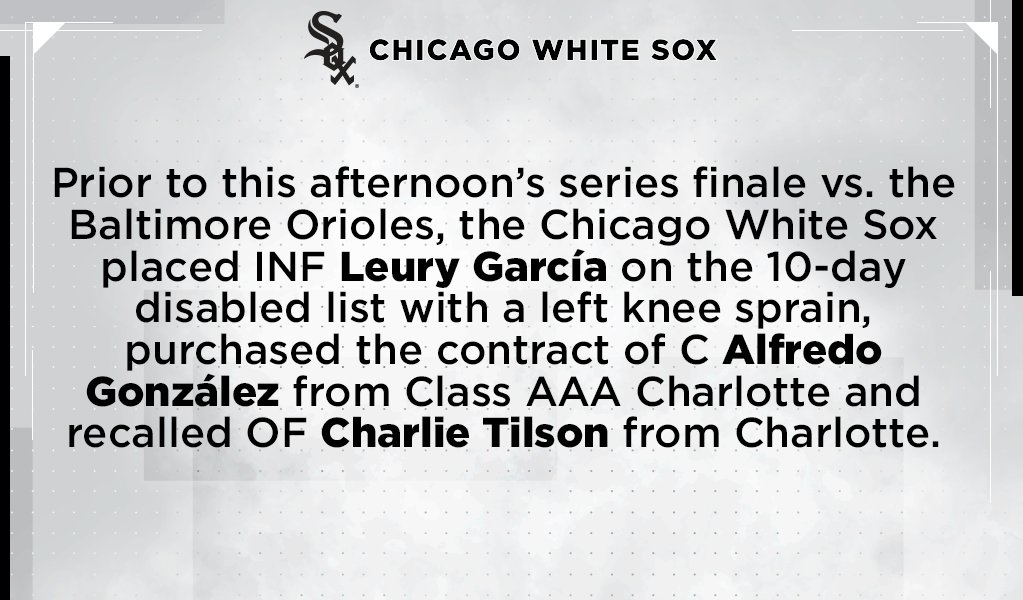 The job is going to Alfredo Gonzalez, the 25 year old Venezuelan catcher who has been batting .169 in 27 games this year in Charlotte. Welp.
It will be interesting to see how this plays out and how the other White Sox minor league affiliate teams adjust to this. Could this give Zack Collins the promotion to Charlotte? Who knows. This is all still very raw.
Bottom line is this: Beef did something stupid, and the Sox organization is going to be scrambling all day today and likely all week trying to right the ship.
White Sox morale took a dent last night, but this doesn't mean we stop supporting the hell out of this rebuild and show up to games. It feels like we've been kicked while we were already down (which we were), but brighter days are ahead of us. Just wait.