Ladies and gentlemen, Avisail Garcia is back. The guy is unstoppable right now and nobody can deny it. It's like the hamstring injury didn't even phase him.
I could end the article right here, but I want to brag about my boy for a second. With all the Abreu All-Star hype, I feel like Avi is being taken for granted. This is reason numero uno for why I am writing this piece.
Let's start with numbers:
Since returning, he is batting .348/.348/.739
He is currently on a 12-game hitting streak
He has hit 4 home runs (all in his last 7 games)
Last year, he batted .330/.379/.505 and he's putting up those same numbers right now. So if you didn't believe me before:
AVI IS BACK!
Before everyone freaks out and tells me that this is a fluke and it's not sustainable, you're wrong. Everyone last year said that there was no way he would be able to sustain great numbers and he did it. This is not a fluke, he's not getting lucky. He's good at baseball. 
Not even to mention the fact that he's bringing back his fire and enthusiasm that's seemingly unmatched. Ricky, Moncada, and Abreu have all testified on his behalf about his character and charisma on and off the field. Also, how can you not like that smile?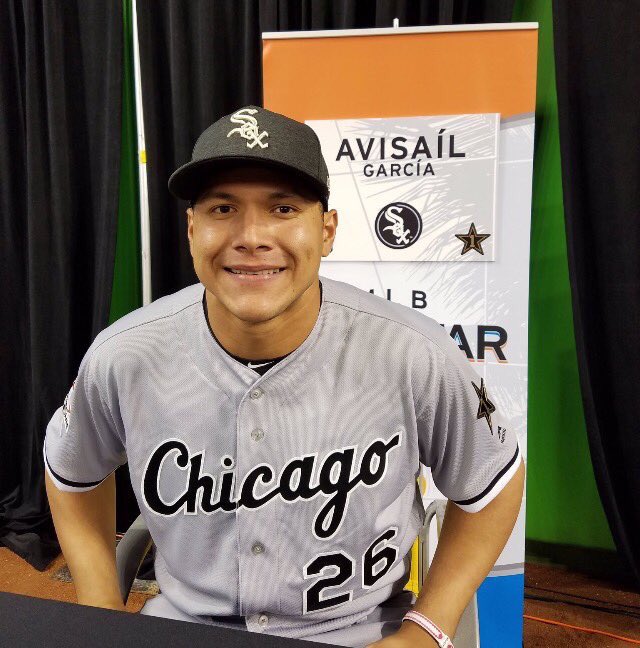 If you won't take my word for it, take the millions of fantasy baseball participants who picked him up. His ownership skyrocketed in the last week and if you haven't picked him up already, it might be too late.
Avi is in the final year of his contract, and may be traded before the July 31st deadline. However, Avi Garcia has proved that regardless of injury, he can consistently put up great numbers and is worthy of a good trade return if that is what Rick Hahn decides to do. The White Sox have a myriad of unbelievably good outfield prospects but I wouldn't be surprised if Avi is here to stay (at least for the time being).
Regardless, he is undoubtedly my favorite player to watch right now and I'm going to be keeping my eye on him on the field and on the trading block. You should too.